Explore the poetic landscape of the Le Bleu Homestay
For those who are religious travelers can not ignore the Le Bleu Homestay. Homestay Le Bleu Tam Đảo is a unique new resort in Tam Đảo. Here, visitors can enjoy the scenic and enjoy the weekend, relaxing holidays and quiet.
Le Bleu resort in Tam Đảo Homestay Le Bleu Tam Đảo where?

This homestay is located right next to the famous stone church of Tam Dao town. This place is known as the ideal place for you and your friends when visiting Tam Đảo.
Different than other Le Bleu homestay in Hanoi, Da Nang … this place brings a modern space with a bit of vintage, quiet and airy, a modern color and style without losing the Le Bleu only features. Price of homestay Le Bleu Tam Dao from 1.5 million to 4.900.000 VND / unit / night suitable for groups or families in large numbers from 10 to 15 people.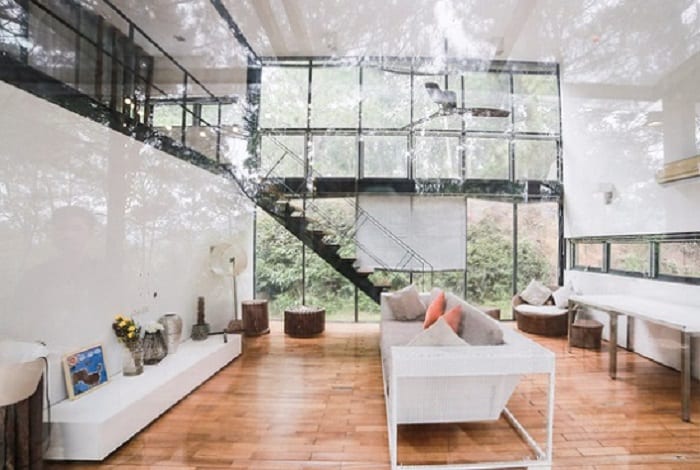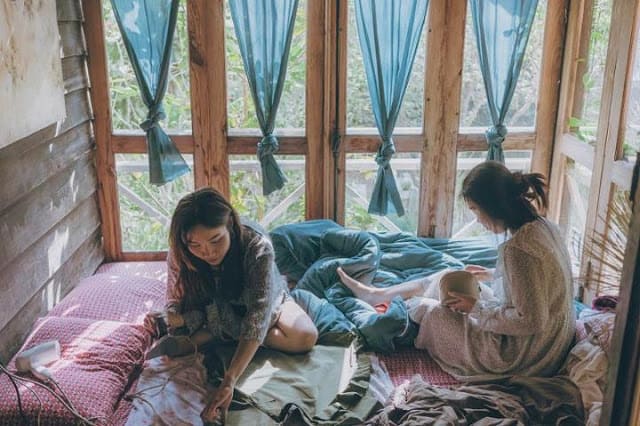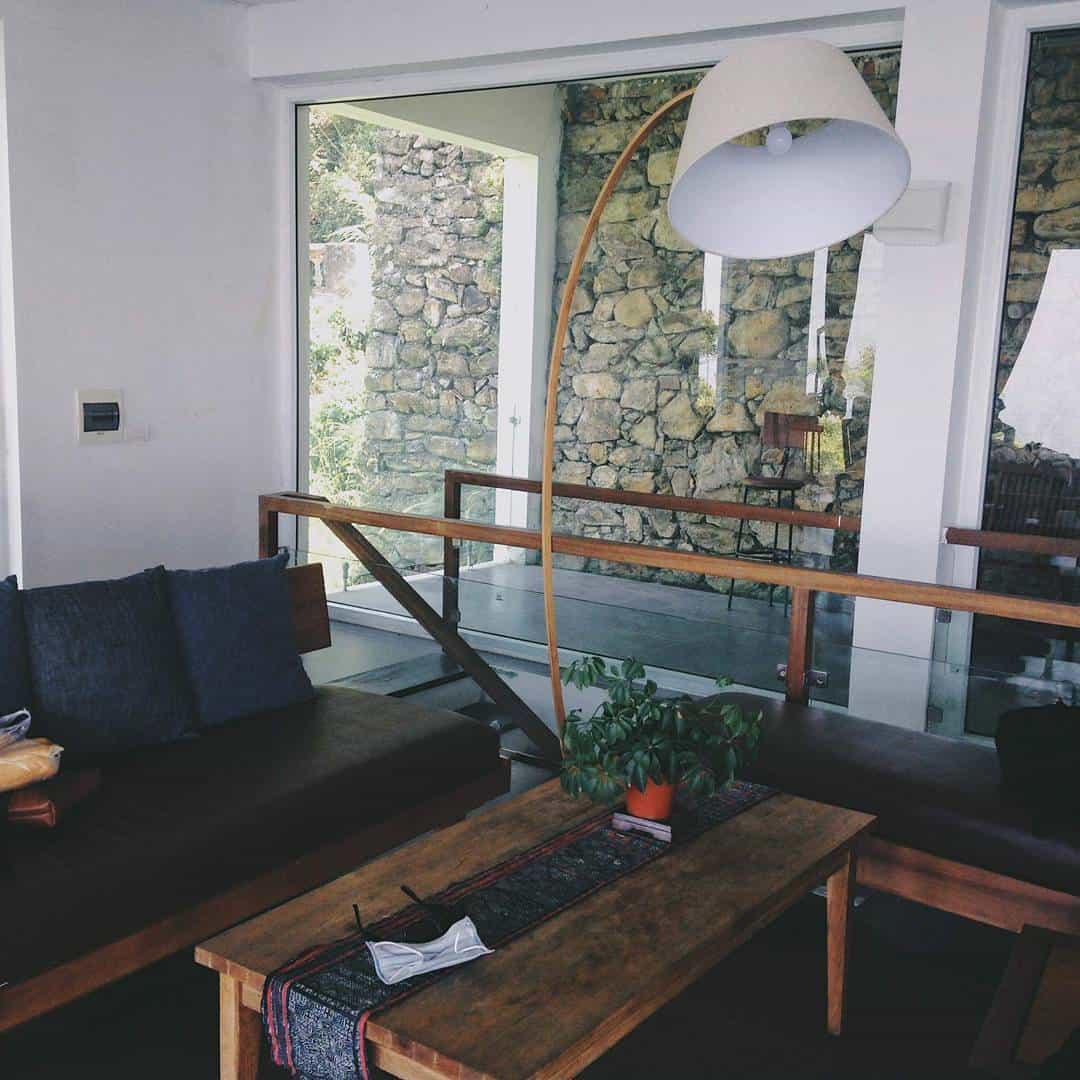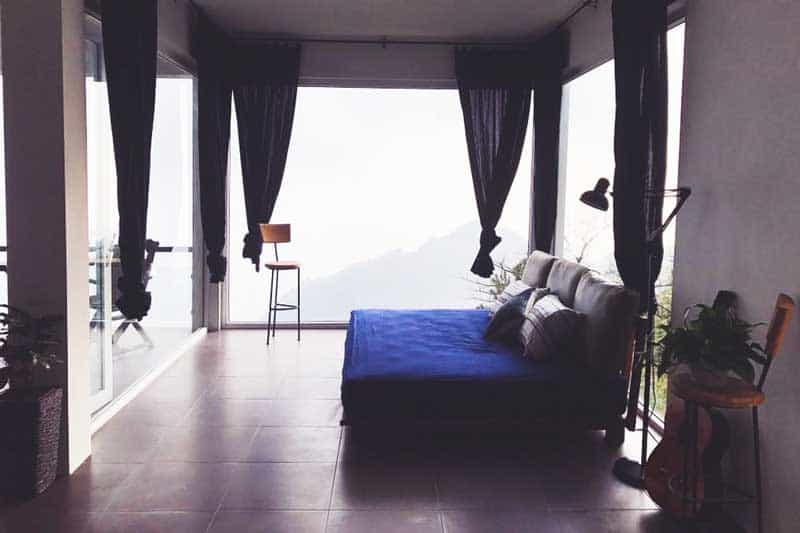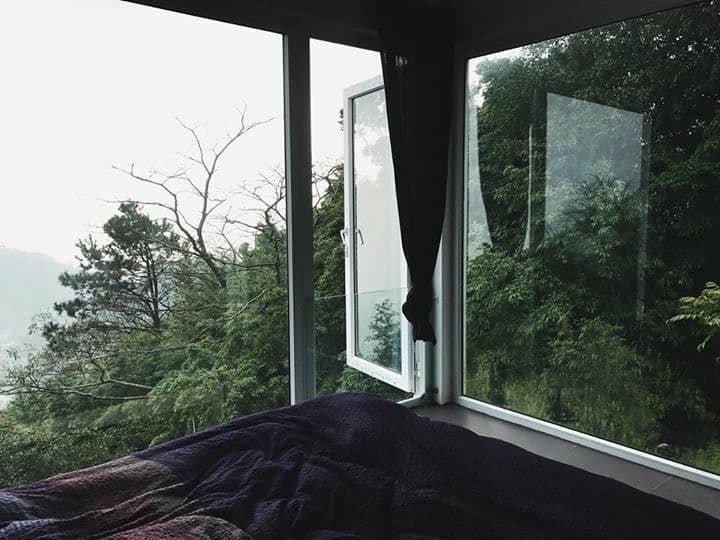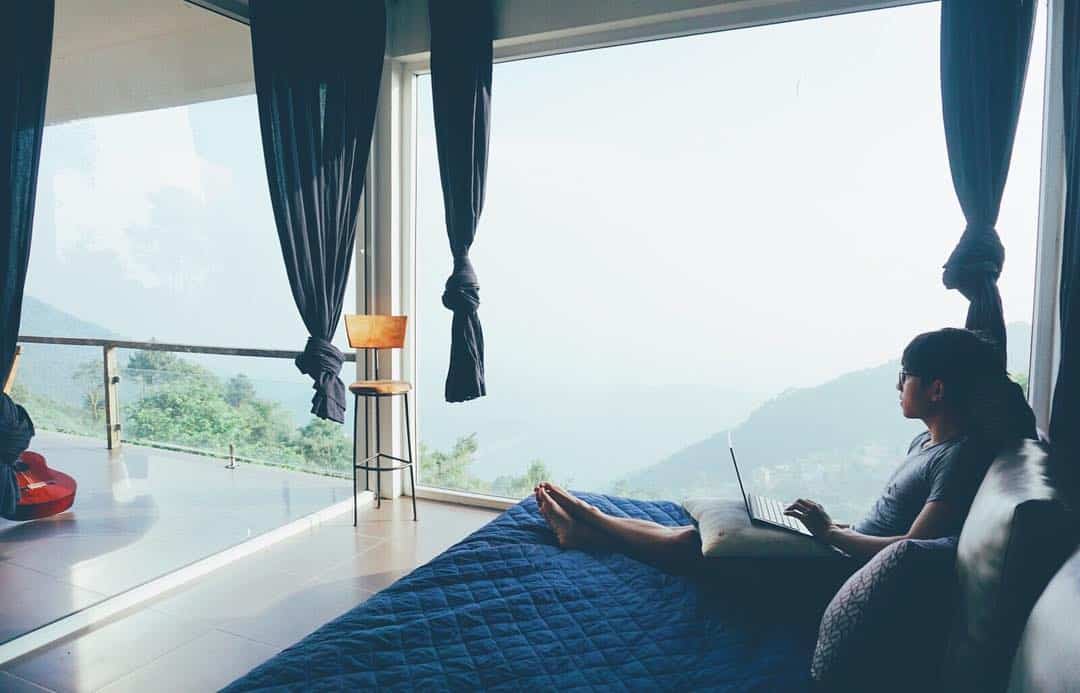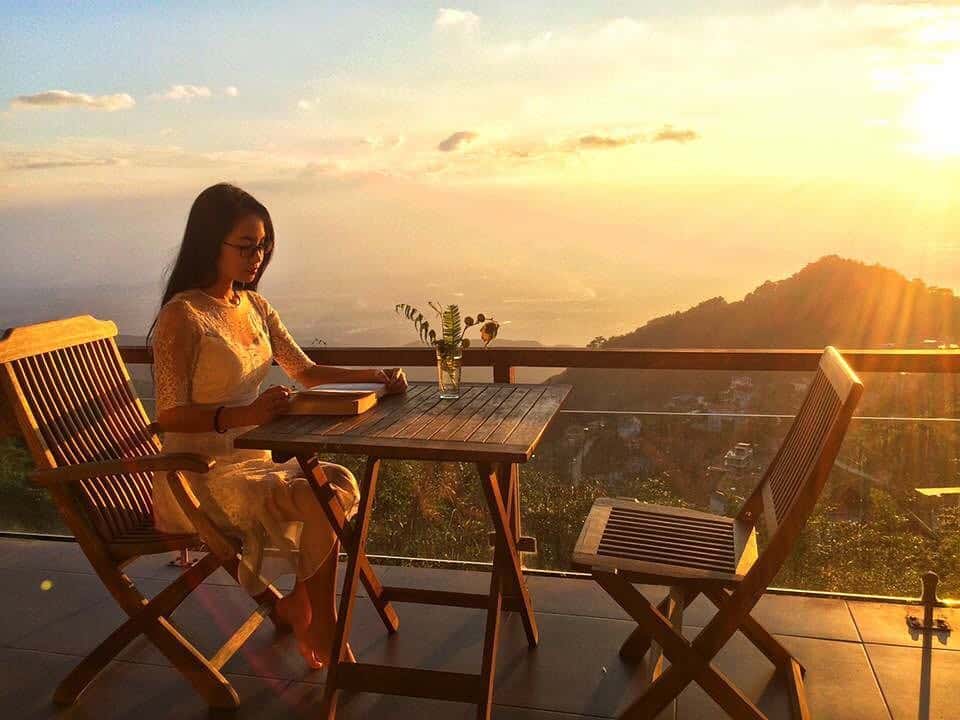 Unique design of Homestay Le Bleu Tam Đảo Le Bleu Tam Dao Floating Clouds are simply beautiful with simple tables, chairs and beds, but bring a luxurious, refined space. Le Bleu Tam Đảo Bedroom looks down into the beautiful valley. Each morning you wake up to see the clouds drifting, blue mountains, orange sunset brilliant surrounds bring romantic space for couples in the early morning or afternoon. The design of the surrounding glass provides a bright, spacious space that gives plenty of light to the room in a cool space. Do not worry about private space because there are curtain pull, you can pull the curtain to see the dew, clouds hovering. What better way to enjoy the cake and tea, enjoy the spectacular sunset, a virtual landscape is unique in Tam Đảo.
In addition, the villa also has a spacious garden space so that visitors can organize a small party or look at the clouds and chat with each other. Not only that, this place is also the place of virtual life of young people, creative creativity for the beautiful photos. What better way to relax and relax in the nature of homestay Le Bleu Tam Đảo this weekend. Come and experience the experience and enjoy the panoramic view of the balcony from this homestay nhé!